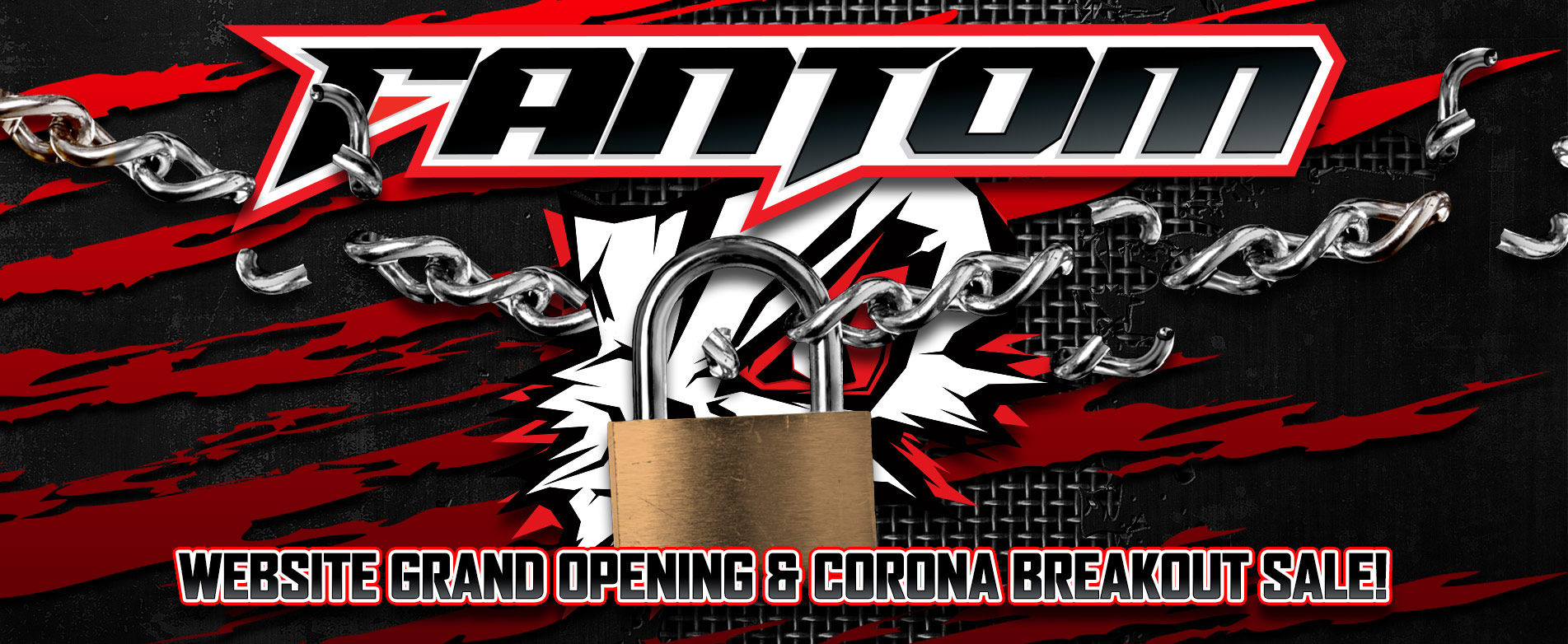 To celebrate the launch of our new website and breaking out of the corona lockdown we at Fantom want to give you some great discounts. 10%, 15% and 20% off SITEWIDE! Just enter the corresponding code at checkout!
Includes Back-Ordered Items
*This offer not valid for team drivers, dealers or distributors.
10% off any purchase
CORONA10
15% off $250+ purchase
CORONA15
20% off $500+ purchase
CORONA20