Fantom Race Recap Week #2
Starting out our second round of race reports, this week we had quite a few team drivers out at GRRC for their East vs. West series. This was round four for the series leaving only two more to go! This week we had team drivers, Mike lopes, Mike Champ, Mike Howe and Devin Nicely attending round four.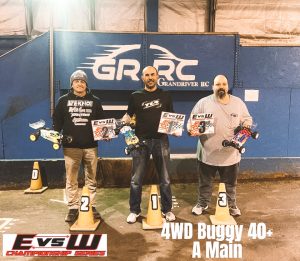 Lopes ran the 40+ 13.5 4wd along with fellow team driver Mike Champ, and 4wd short course. Lopes was able to take a 2nd place podium finish in 4o+ behind Mike Champ and a 3rd place finish behind Devin Nicely  in 4wd short course.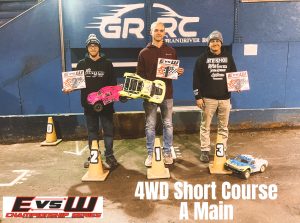 Mike howe raced the Stadium Truck class, qualifying in 2nd for the mains he was able to get passed Dreighton Stoub and beat him out for the win after a very tight 5 min main. Howe was running the Super D Servo, 6100 HV battery and a 13.5 motor.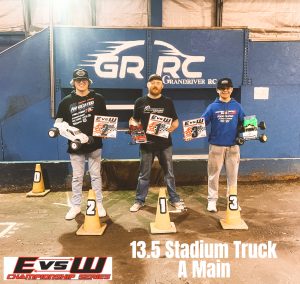 Finishing up here at GRRC we had driver Mike Champ racing in 17.5 2wd and 40+ 4wd. Champ was able to take podium finishes in both classes. Champ took home a 3rd place podium in 17.5 2wd and in the 40+ 4wd class he was able to take home the W!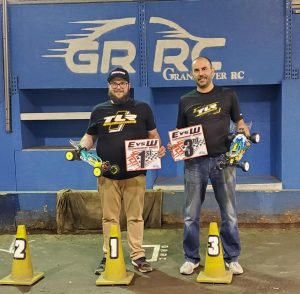 Moving on to RC Fun Park in Granger, IN we had team driver Dustin Fox here racing in the points series. Fox dominated in both 17.5 2wd and 13.5 4wd. Fox was able to take TQ's in both classes, he went on to take take the 1st place win in both 17.5 2wd and 13.5 4wd.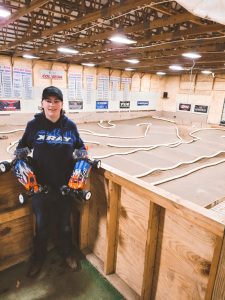 Over at Phil Hurd Raceway in Savannah, GA we had driver Dave Burkert here racing in the 2wd Mod class. Burkert started out his day getting the TQ by two laps over the field. Burkert was running the Super D 7.0 Motor and a Fantom 4400mAh battery pack. Dave had a tough run in the main resulting in his body being ripped off in lapped traffic, Burkert was able to get by this and finish the main with a 2nd place podium!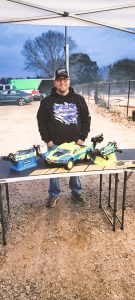 At Rise Up HobbyTown we had team driver Seth Dale here racing in two separate classes. Dale raced in 13.5 short course and 17.5 2wd. Dale had podium finishes in both classes, he ended up in 3rd place in short course and took home the win in 17.5 2wd.
Finishing up this weeks recap, we had team driver Randy Burke racing in the infamous Snowbirds 2022 race. While this race is a huge race and brings out the best of the best Burke was able to put us on the map and come home with a 2nd place podium finish in the RTC Stock class.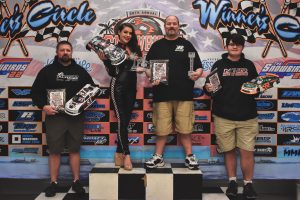 Thank you team drivers for another amazing week of racing!